About Us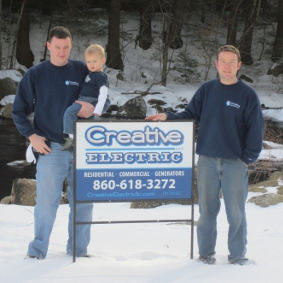 Creative Electric LLC, founded in 2010, provides full-service commercial, residential, and industrial electrical services. Our team of dedicated professionals specializes in a wide variety of projects.
Jobs large and small, we are committed to serving Connecticut's residents' electric needs. We are proud of the work we do, offering personal care with each job while always offering a fair price.
Be in touch to learn more. We look forward to completing your next electrical project.